Modular storage, the VisioBox modules align or stack.
The sliding shelves allow to place boxes or to stack Bordeaux bottles.
Compatible with VisioBois furniture to form various storage sets.
VisioBox is delivered in a kit very simple to assemble.
Untreated wood can be tinted or painted to meet your decorating requirements.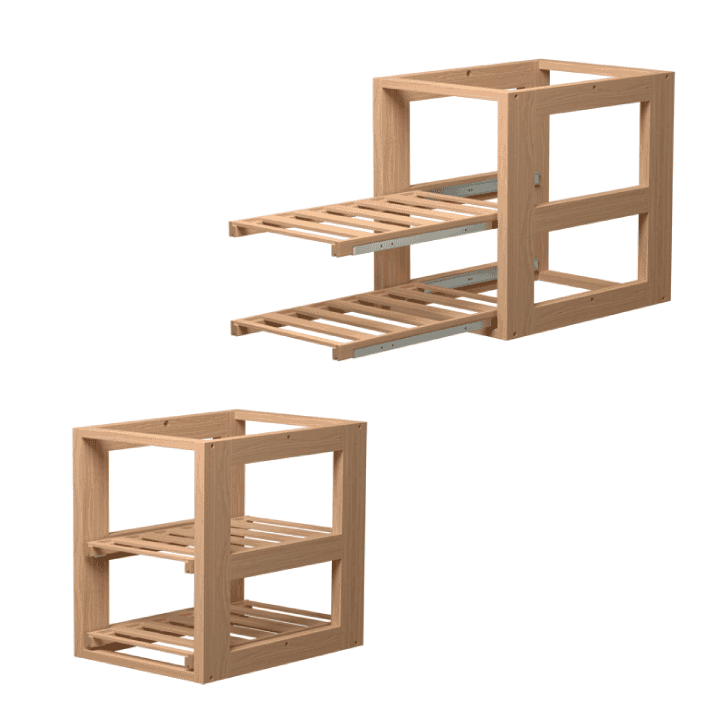 VisioBox 2
1 wooden unit
2 Sliding shelves
Capacity: 2 cases of 12 bottles
Maximum capacity with option : 2 x 15 bottles
Material : Natural beech wood – Zinc-coated slides
Weight : 12 kg
Accessories : VRKPMB (Feet kit)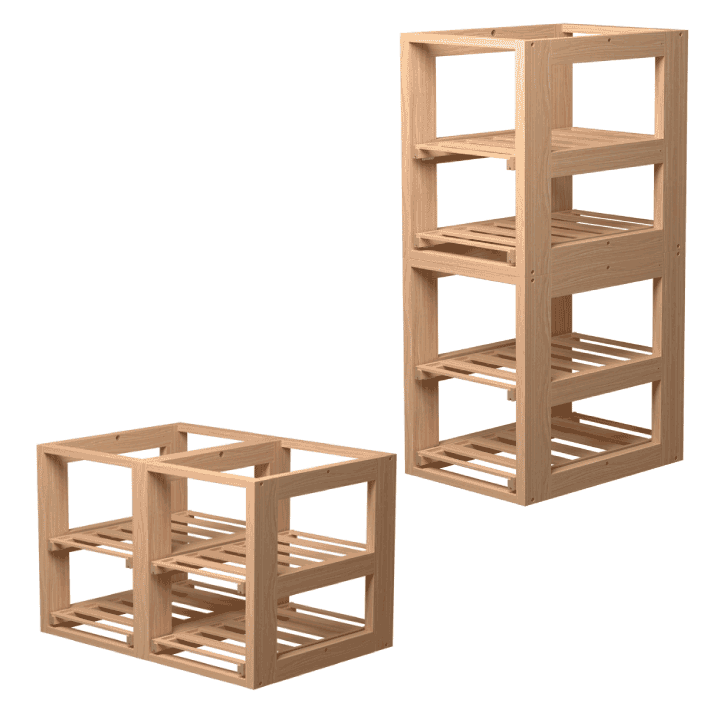 VisioBox 4
2 wooden units
4 Sliding shelves
Capacity: 4 cases of 12 bottles
Maximum capacity with option : 4 x 15 bottles
Material : Natural beech wood – Zinc-coated slides
Weight : 24 kg
Accessories : VRKPMB (Feet kit)
VisioBox 6
3 wooden units
4 Sliding shelves
Capacity: 6 cases of 12 bottles
Maximum capacity with option : 6 x 15 bottles
Material : Natural beech wood – Zinc-coated slides
Weight : 36 kg
Accessories : VRKPMB (Feet kit)
CHOOSE FRIAX
We can recommend a stockist who can advise you on your specific requirements